NJCCN delivering Leadership, Education, Research, and Innovation for a strong nursing workforce dedicated to quality care for New Jersey residents.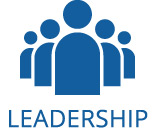 NJCCN takes the lead in providing nursing workforce solutions
Offering cutting edge education programs for all constituents
NJCCN is the most trusted resource for independent research on NJ's workforce
Creating innovative models to secure the quality of healthcare in NJ
Improving Access to Care in New Jersey
Primary Care access in New Jersey continues to be inadequate
of the 21 counties in NJ do not have enough primary care providers.
of the 21 counties in NJ have limited access to mental health providers.
counties in NJ have an uninsured rate above 9%.
of Nursing Practitioners (NP) are educated in primary care specialty and can fill the primary care shortage.
The National Forum of State Nursing Workforce Centers 2022 Annual Conference will bring together in-person and virtual modalities to fully engage nursing and healthcare leaders throughout the country. Participants will share cutting edge models of practice, data...
read more
NJCCN's Executive Director, Dr. Edna Cadmus, was recently interviewed by the Asbury Park Press regarding the demand for travel nurses throughout the state. To read more click HERE or visit the Asbury Park Press website. NJ-NEW Assistant Director Jennifer Polakowski,...
read more
The 2022 edition of the Nursing Data and Analysis Report provides insights on the workforce supply and demand data across settings. The pandemic over the last 2 years has impacted the workforce now and into the future. The report includes: Education Capacity for New...
read more