NJCCN delivering Leadership, Education, Research, and Innovation for a strong nursing workforce dedicated to quality care for New Jersey residents.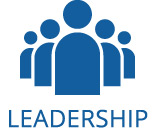 NJCCN takes the lead in providing nursing workforce solutions
Offering cutting edge education programs for all constituents
NJCCN is the most trusted resource for independent research on NJ's workforce
Creating innovative models to secure the quality of healthcare in NJ
Improving Access to Care in New Jersey
Primary Care access in New Jersey continues to be inadequate
of the 21 counties in NJ do not have enough primary care providers.
of the 21 counties in NJ have limited access to mental health providers.
counties in NJ have an uninsured rate above 9%.
of Nursing Practitioners (NP) are educated in primary care specialty and can fill the primary care shortage.
Nurses are the backbone of the healthcare system. Among organizations seeking to help expand the nursing workforce is the New Jersey Collaborating Center for Nursing (NJCCN), which emphasizes the sharing of essential information on the profession. As its latest...
read more
Are you a practicing NJ nurse who wants to increase awareness of NJCCN and the nursing workforce in NJ? Do you have the skills and experience to create content highlighting nurses' diverse roles in our healthcare system? We believe nurses are essential to the health...
read more
Visit www.ncsbn.org/nlcmeetings to register.
read more