NJCCN delivering Leadership, Education, Research, and Innovation for a strong nursing workforce dedicated to quality care for New Jersey residents.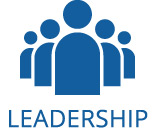 NJCCN takes the lead in providing nursing workforce solutions
Offering cutting edge education programs for all constituents
NJCCN is the most trusted resource for independent research on NJ's workforce
Creating innovative models to secure the quality of healthcare in NJ
NJCCN NEWSLETTER
Explore some of the previous newsletters sent out by our team!
Nurses are the backbone of the healthcare system. Among organizations seeking to help expand the nursing workforce is the New Jersey Collaborating Center for Nursing (NJCCN), which emphasizes the sharing of essential information on the profession. As its latest...
read more
Are you a practicing NJ nurse who wants to increase awareness of NJCCN and the nursing workforce in NJ? Do you have the skills and experience to create content highlighting nurses' diverse roles in our healthcare system? We believe nurses are essential to the health...
read more
Hosted by the Nursing Leadership graduate education program at Rutgers School of Nursing LEAD. INFLUENCE. CREATE CHANGE. Join our free, live webinar series featuring distinguished nurse leaders addressing a wide range of topics related to creating positive change....
read more