NJCCN delivering Leadership, Education, Research, and Innovation for a strong nursing workforce dedicated to quality care for New Jersey residents.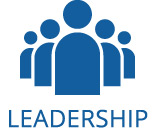 NJCCN takes the lead in providing nursing workforce solutions
Offering cutting edge education programs for all constituents
NJCCN is the most trusted resource for independent research on NJ's workforce
Creating innovative models to secure the quality of healthcare in NJ
NJCCN Honors Senator Joseph F. Vitale, Chair of the NJ Health, Human Services and Senior Citizens (SHH), and Dr. Gerri Dickson (Posthumous).  The Center was created from the vision of Dr. Geri Dickson.
read more
THE INSTITUTE FOR NURSING CELEBRATES THE YEAR OF THE NURSE. The Institute for Nursing will be hosting the 2023 C.A.R.E.S. Award." This C.A.R.E.S award for Nursing Excellence honors outstanding nurses who are nominated by their colleagues who have had the opportunity...
read more
ONL-NJ will be honoring NJCCN and Dr. Edna Cadmus, NJCCN Executive Director at their Annual Holiday Meeting & Awards Brunch on Dec. 2, 2022. NJCCN will be receiving the Impact Award and Dr. Cadmus, the Distinguished Service Award. For more information, click HERE.
read more