NJCCN delivering Leadership, Education, Research, and Innovation for a strong nursing workforce dedicated to quality care for New Jersey residents.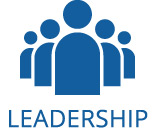 NJCCN takes the lead in providing nursing workforce solutions
Offering cutting edge education programs for all constituents
NJCCN is the most trusted resource for independent research on NJ's workforce
Creating innovative models to secure the quality of healthcare in NJ
NJCCN NEWSLETTER
Explore some of the previous newsletters sent out by our team!
NJCCN Honors Senator Joseph F. Vitale, Chair of the NJ Health, Human Services and Senior Citizens (SHH), and Dr. Geri Dickson (Posthumous).  The Center was created from the vision of Dr. Geri Dickson.
read more
In Gallup's latest poll, nurses ranked as the "Most Honest and Ethical Professionals" for the 21st consecutive year. For more information, visit...
read more
On December 12th, Pamela B. de Cordova, PhD, RN-BC, Associate Professor and Faculty Researcher for the NJCCN, Jennifer Polakowski, testified at the Assembly Higher Education Committee on Bill A4614 Modifying the Nursing Faculty Loan Redemption Program.  Click HERE to...
read more