NJCCN delivering Leadership, Education, Research, and Innovation for a strong nursing workforce dedicated to quality care for New Jersey residents.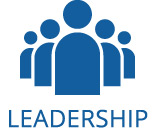 NJCCN takes the lead in providing nursing workforce solutions
Offering cutting edge education programs for all constituents
NJCCN is the most trusted resource for independent research on NJ's workforce
Creating innovative models to secure the quality of healthcare in NJ
NJCCN NEWSLETTER
Explore some of the previous newsletters sent out by our team!
The New Jersey League for Nursing (NJLN) is offering $100,000 in scholarship awards to assist with the Nursing education of their members. The NJLN is accepting application submissions for the 2023 Dr. Maureen Sullivan Foley Memorial Scholarship Awards. Click HERE for...
read more
Seton Hall's College of Nursing is embarking on a groundbreaking initiative to address health disparities and promote health equity: The Nurse-led Mobile Health Training Project—a collaborative effort between Seton Hall University and Newark's Department of Health and...
read more
The NJCCN is currently looking for an Assistant Director/Faculty who will provide supervisory support for the staff of NJCCN and support the grant efforts of the Center, as well as teach in an academic setting. This person will work with the Executive Director...
read more