NJCCN delivering Leadership, Education, Research, and Innovation for a strong nursing workforce dedicated to quality care for New Jersey residents.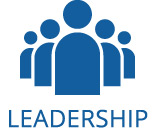 NJCCN takes the lead in providing nursing workforce solutions
Offering cutting edge education programs for all constituents
NJCCN is the most trusted resource for independent research on NJ's workforce
Creating innovative models to secure the quality of healthcare in NJ
For the first time, Middlesex Regional Black Nurses Association is hosting the Melanin Magic Mixer on Thursday October 27th, 2022 from 6 pm - 8 pm with the National Association of Health Services Executives (NAHSE) NJ for. Please save the date and register! The...
read more
Dr. Edna Cadmus, NJCCN Executive Director will be speaking at The 1st Annual New Jersey Rural Health Conference. This conference will be a great place to network with rural healthcare advocates, community and faith-based organizations, healthcare workers, government...
read more
New graduates in hospitals are moving toward more specialization as they enter the workforce as can be seen below.  This is due to the retirements of nurses in these areas and the shift of older nurses to other settings.  Residency programs such as those sponsored by...
read more