NJCCN delivering Leadership, Education, Research, and Innovation for a strong nursing workforce dedicated to quality care for New Jersey residents.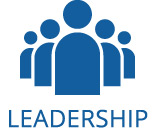 NJCCN takes the lead in providing nursing workforce solutions
Offering cutting edge education programs for all constituents
NJCCN is the most trusted resource for independent research on NJ's workforce
Creating innovative models to secure the quality of healthcare in NJ
NJCCN NEWSLETTER
Explore some of the previous newsletters sent out by our team!
Join the National Forum of State Nursing Workforce Centers 2023 Annual Conference "Imagining, Innovating and Transforming the National Nursing Workforce". The conference will be held on June 12-14, 2023 at the Ritz-Carlton Pentagon City, Arlington VA  and will bring...
read more
The International Council of Nurses (ICN) released its March 2023 report on "Investing in the Nursing Workforce for Health System Effectiveness".  This report focuses on the nursing workforce at a time when the world is trying to recover to rebuild the health systems...
read more
On December 12th, Pamela B. de Cordova, PhD, RN-BC, Associate Professor and Faculty Researcher for the NJCCN, Jennifer Polakowski, testified at the Assembly Higher Education Committee on Bill A4614 Modifying the Nursing Faculty Loan Redemption Program.  Click HERE to...
read more