NJCCN delivering Leadership, Education, Research, and Innovation for a strong nursing workforce dedicated to quality care for New Jersey residents.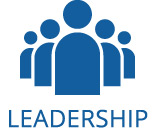 NJCCN takes the lead in providing nursing workforce solutions
Offering cutting edge education programs for all constituents
NJCCN is the most trusted resource for independent research on NJ's workforce
Creating innovative models to secure the quality of healthcare in NJ
Senate Bill 2825 introduced by Senator Vitale was passed out of the Senate Health, Human Services and Senior Citizens Committee on June 23rd.  It is a comprehensive package to address nurses and nursing workforce issues ultimately to support the care of NJ...
read more
Governor Murphy, NJ CEO Council, & Social Finance Launch New Jersey Pay It Forward Program to Prepare Students for Good-Paying Jobs in Health Care, IT, and Clean Energy...
read more
The 2022 edition of the Nursing Data and Analysis Report provides insights on the workforce supply and demand data across settings. The pandemic over the last 2 years has impacted the workforce now and into the future. The report includes: Education Capacity for New...
read more