NJCCN delivering Leadership, Education, Research, and Innovation for a strong nursing workforce dedicated to quality care for New Jersey residents.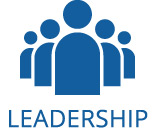 NJCCN takes the lead in providing nursing workforce solutions
Offering cutting edge education programs for all constituents
NJCCN is the most trusted resource for independent research on NJ's workforce
Creating innovative models to secure the quality of healthcare in NJ
NJCCN NEWSLETTER
Explore some of the previous newsletters sent out by our team!
Dr. Geri Dickson quietly and comfortably passed away last week in her home in Madison, Wisconsin, and nursing lost one of its 21st century pioneers. Geri, a former faculty member at Rutgers Nursing, was instrumental in transforming an RWJF-funded project, Colleagues...
read more
Nursing Schools See Enrollment Increases in Entry-Level Programs, Signaling Strong Interest in Nursing Careers WASHINGTON, D.C., April 5, 2022 – According to new data released today by the American Association of Colleges of Nursing (AACN), student enrollment...
read more
Pivotal Moments. Unprecedented Times. spotlights a variety of activities that reflect our organization's mission and vision. Selected accomplishments include: Signature state-wide residency program for new nurses Pioneering data collection and analysis on licensed...
read more