NJCCN delivering Leadership, Education, Research, and Innovation for a strong nursing workforce dedicated to quality care for New Jersey residents.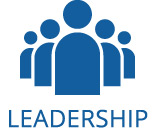 NJCCN takes the lead in providing nursing workforce solutions
Offering cutting edge education programs for all constituents
NJCCN is the most trusted resource for independent research on NJ's workforce
Creating innovative models to secure the quality of healthcare in NJ
Watch this video to learn the results from a recent research study conducted to understand the current practice of LPNs in New Jersey by describing and comparing the perceptions of LPNs and LPN employers about their roles and job functions across settings....
read more
Click read more to learn about the top ten ways to be antiracist in nursing!
read more
The International Council of Nurses, the International Centre on Nurse Migration and CGFNS International, Inc. released a new report detailing policy implications and necessary actions to retain older nurses in the workplace as up to 4.7 million nurses worldwide are...
read more